As the worldwide market leader in poultry breeding, Aviagen® uses advanced genetic selection techniques as part of its global pedigree breeding operations to consistently deliver genetic improvement to the broiler industry. A main focus is to anticipate market needs and to integrate these new trends into the sustainable breeding and new product development program. Thanks to this approach, Aviagen has built a multi-product portfolio, ensuring that a broad spectrum of customers has a clear advantage in the marketplace.
At Aviagen, we strive to be the world's preferred supplier of broiler breeding stock. We are committed to continuously improving performance for our customers, promoting economic returns for our stakeholders, and ensuring the health and welfare of our broiler breeder stock and employees, while practising environmental and social responsibility in all that we do.
... now for a word from Michael Leahy Aviagen Australia & New Zealand Managing Director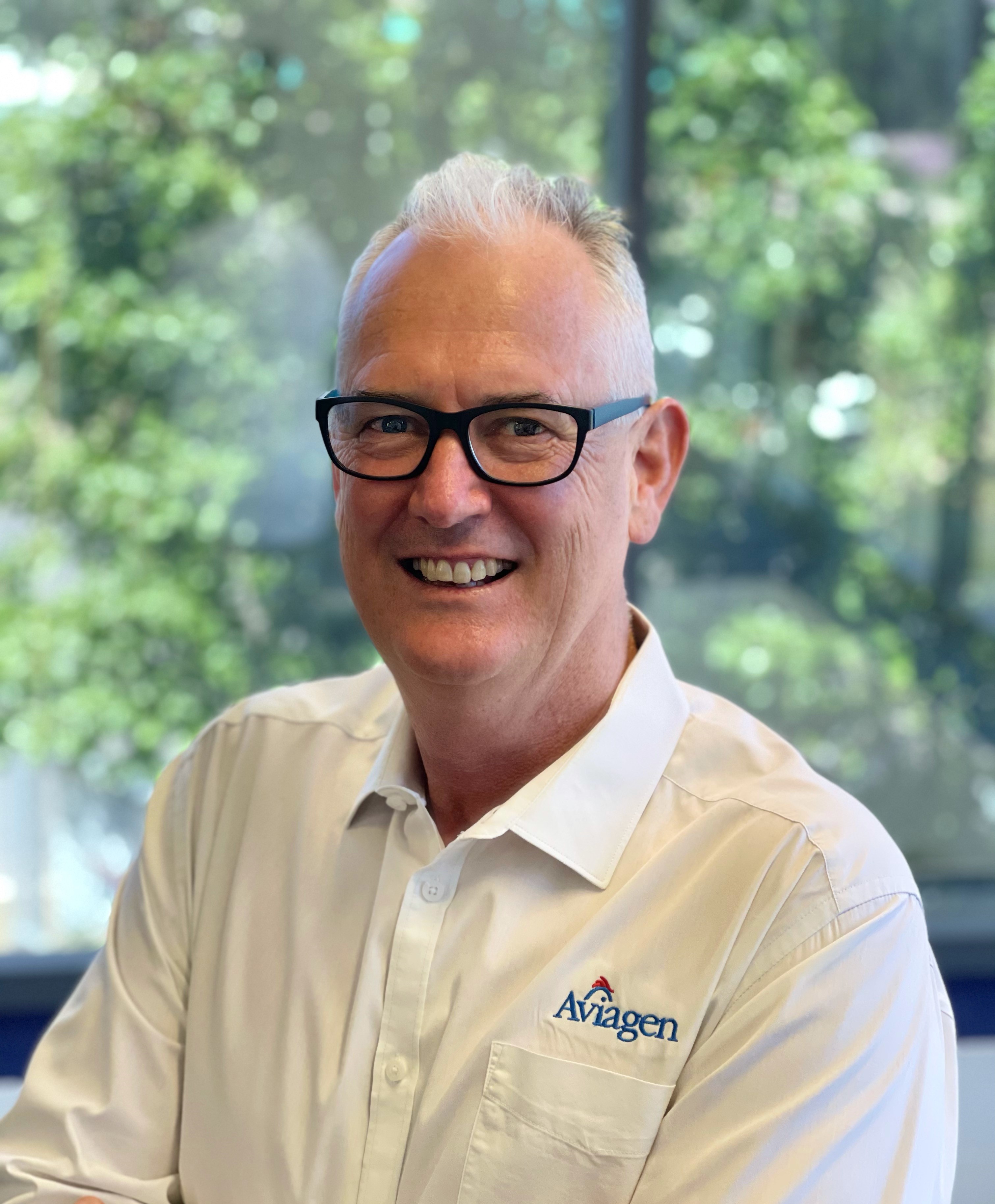 Aviagen Australia and New Zealand (AANZ) operations make up a small but important part of the Aviagen global family and currently employ about 150 in Australia and 100 people in New Zealand.
The total production of breeding stock from both company's combined output is equivalent to about 1% of the world market for white-feathered chickens for human consumption.
While the global contribution appears small, AANZ locally produces over 80% of the breeding or parent stock required for poultry production and about a third of the total meat consumed domestically in both countries. Poultry is the most popular source of protein with Australia consuming 48 kilograms and New Zealand 42 kilograms per capita, each year. It is easy to see that the two companies have a major responsibility for a vital part of the meat supply and food security for both nations.
Each day this means that Aviagen ANZ has an enormous responsibility to the 30 million people who live in the region to supply healthy, high quality breeding stock to ensure the ongoing production of safe and affordable poultry meat to satisfy the nutritional needs of consumers. It also means that the supply of Aviagen breeding stock directly impacts the viability of around 50,000 jobs in the Australia and New Zealand poultry industries. Not only do the 50,000 families rely on Aviagen to provide a continuous supply of breeding stock for the production of their main source of protein, it also helps provide jobs and a secure income for their families.
AANZ also has an influence on other markets like China with the supply of breeding stock with superior genetic performance for the continued production of high quality and affordable chicken meat for their consumers and also in a number of other countries in Asia.
People joining Aviagen are becoming a part of a company that owns and produces the leading breeding stock brands for the global poultry industry. The constant dedication and willingness to do more and achieve a higher standard of performance is a part of the core culture present in AANZ. The company is focused on R&D and invests in technology and innovation to bring improvements to customers and consumers alike. As an example the past 40 years Aviagen bird performance has improved significantly producing 2.5 times more poultry meat from a tonne of feed than achieved in 1980. Improvements are already in the pipeline for continued, future industry efficiency and sustainability.
People who join our industry are quite simply working to help feed the population now and into the future in an environmentally responsible and ethical way. That's not a bad way to spend one's working life! Take it from someone who knows; you will be welcome and I hope, should you join, that you have as much fun and gain a similar sense of achievement that I've experienced in the past 40 years working with chooks in the local poultry industry.